By Wilmer Romero on Nov 2, 2017 in Home & Lifestyle
What's Thanksgiving if not a time to recall favorite stories and meals from the past even as you regale in present company and the new feast spread before you?
Still, there's a lot more to Thanksgiving than family traditions and gatherings. And now, we're here to share some of that with you, including the very first Thanksgiving dinner which was held in 1621 in Massachusetts.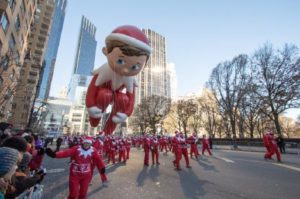 The event was attended by the newly arrived Pilgrims and their invited guests, the Wampanoag Indians.  In preparation for that gathering, colonial governor William Bradford sent four men hunting to prepare for the three-day feast. While no one knows for sure what the menu consisted of, it is known that wildfowl, corn for bread and porridge, and venison were served.
Here's some additional Thanksgiving trivia you can toss around the dinner table to feed the curiosity of your fellow diners:
The first Thanksgiving Day parade was held in 1920 and was sponsored by Gimbels in Philadelphia, not Macy's department store in New York City as most people believe. Macy's began its parade tradition in 1924 and first called it the Macy's Christmas Parade.  The name was changed to the Macy's Thanksgiving Parade three years later.
President Franklin D. Roosevelt was the first to establish Thanksgiving as a legal national holiday to be celebrated on the 4th Thursday of November.
Benjamin Franklin lobbied long and hard to have the turkey represent America as our national bird. Thomas Jefferson, who opposed Franklin on this matter, was successful in getting the nation to adopt the eagle for national bird honors while turkey continued to rule the roost as the Thanksgiving bird of honor.
The tradition of two people pulling on a wishbone for good luck dates to the fourth century B.C. with the Etruscans who used the collarbone of a chicken for that purpose. Much later, the Pilgrims substituted turkeys for chickens, and that same tradition is alive and well today.
Native Americans were raising turkeys for food as long as 1,000 years ago. The Aztecs in Mexico were raising and feasting on turkey meat at least as far back as 200 B.C.
Here's something else you may not know about Thanksgiving:  there are more clogged drains on that day than any other, which makes the day after Thanksgiving known as Black Friday for plumbers across America. That's mostly due to all the FOG (fats, oil, and grease) that get poured down drains and garbage disposals in a haste to clean up before diving into dessert. So be careful what you throw down your drain for our own sake, but if despite your best efforts to prevent your drains from clogging, you'll find Your 1 Plumber on the job and ready to assist starting bright and early on Black Friday morning. Call us with confidence should the need arise.